Issues - Community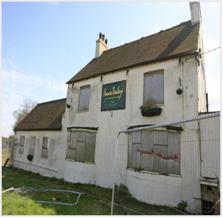 We are concerned about the long-term effect which HS2 will have on our local businesses, amenities & the community as a whole. Once completed, HS2 will change the nature of Wendover's surrounding landscape forever and increased continual noise disturbance will be commonplace.
This will diminish the attraction of Wendover, as our communal spaces, access roads, amenities, properties, shops, local businesses, organisations, clubs and groups will all be affected. We feel all of these should be supported by HS2-funded initiatives in order to help off-set some of the harm and are working towards ensuring everybody can access the schemes available and make successful applications for mitigation funding.
In addition, we are championing our own new initiatives, funded by HS2, in order to help keep the attractiveness of our historic market town for residents, businesses & visitors and for future generations.
Homeowner Payment Scheme Update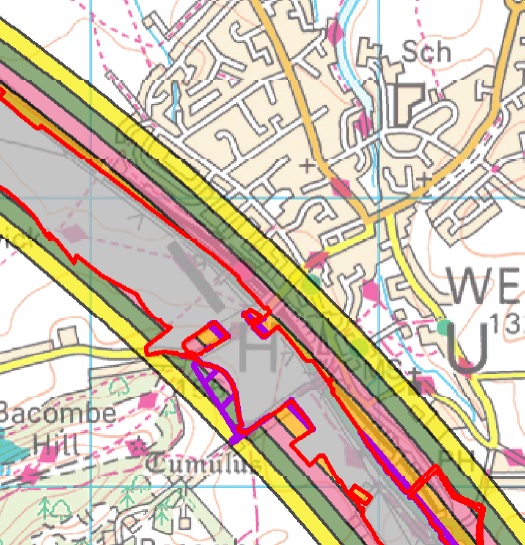 You may be eligible for a payment if you live in an eligible zone. HS2 have recently updated their criteria maps locally so it is worth checking. A closeup for Wendover is shown (right) or the full map can be viewed here. The whole of your house or part of your house and 25% of the total area of your property must be in the homeowner payment zone.
You must be the freeholder or a leaseholder with at least 3 years to run on your lease.
You must have bought the property before 9 April 2014.
If you live between 240m and 300m from the line of the route you can claim £8,000. If you live between 180m and 240m from it you can claim £16,000. If you live between 120m and 180m from it you can claim £24,000. These are the yellow, green and mauve bands respectively on the map.
You apply by filling in a form on the HS2 website.
Other HS2 community Funding
HS2 has created the following funds:
Community & Environment Fund
Business & Local Economy Fund
Road Safety Fund
Further details and eligibility to apply can be found on this link