Issues - Traffic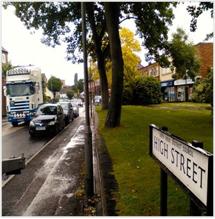 Whilst HS2 is being built there will be major traffic issues of delays, diversions, large construction lorries. However we are worried that after the building of the line we will be left with a potential problem - that of the viaduct at the south end of the tunnel that will carry the line over the A413 to Amersham.
We have already raised with HS2 and Bucks Council the fact that the current viaduct design will limit any expansion of the A413 into a wider road or a dual carriageway. With the large number of extra houses due to be built in the Aylesbury area this will cause a heavy increase on the A413 traffic levels, we know that as it was a factor in the recent local plan discussions.
At some point in the future there will be a need to increase the capacity of the A413. We say change the design now to avoid a problem in the future!